Australia & New Zealand Wine Dinner
March 03, 2020 06:30 PM until March 03, 2020 09:00 PM
Five Courses & Five Wines featuring the wineries of Torbreck located in the Barossa Valley of Australia and Peter Yealand from Marlborough in New Zealand.

Torbreck was named one of the World's Top 100 Wine Estates by Robert Parker featuring true expressions of the Barossa's finest and oldest vines. Yealand's in New Zealand features minimal intervention and adjustments to the natural balance of the fruit inspired by the untamed coast of Marlborough.
Our culinary team has prepared five courses to focus on the unique flavors of the Southern Hemisphere to bring you an exclusive menu for this evening.

Limited availability. $85.00 per person including gratuity (tax excluded)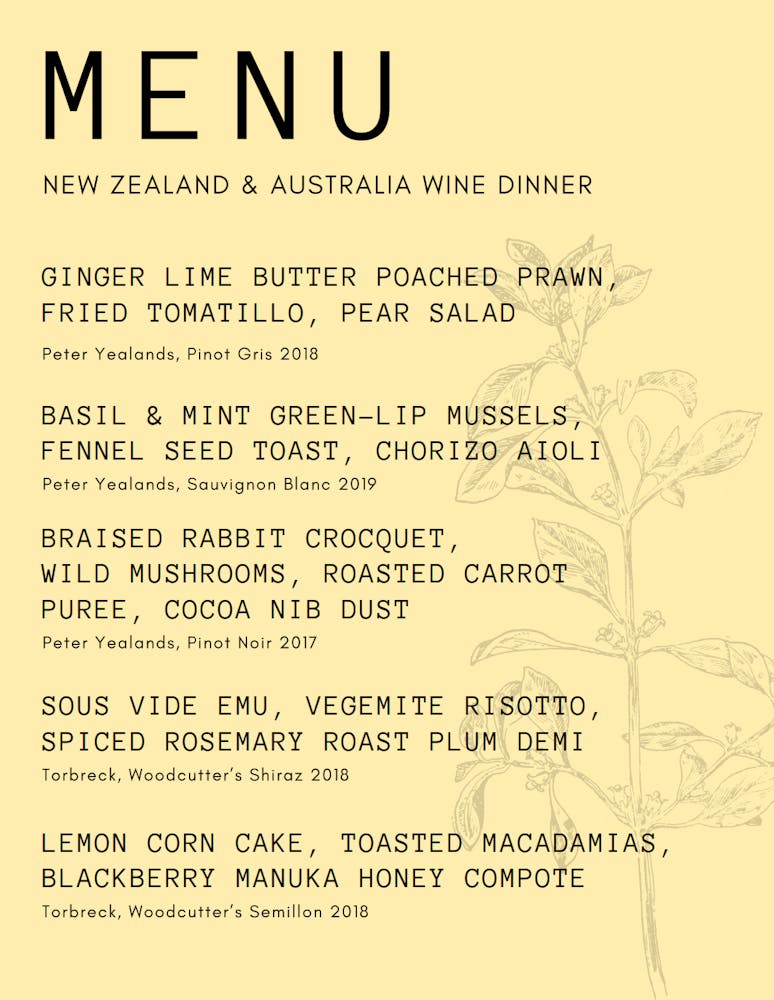 BUY TICKETS!