The Depot Seven Year Anniversary Party
September 27, 2022 until September 28, 2022
7 years. 84 months. 365 weeks. 2,555 days or however you want to count it! If we measured our life span in oysters served, we'd probably be somewhere around 250,000 shells old. The best part is we've only just begun!

We invite you to join us next week during Tuesday, September 27- Wednesday, September 28th to celebrate our 7 year Anniversary! Executive Chef Scott Simpson will be plating up new specials (see below!) and bringing you the best of the 7 seas.

Our award-winning bar will be hosting extended Happy Hour all night (in the bar only) and cocktail specials in the dining room!

Reserve your seat today!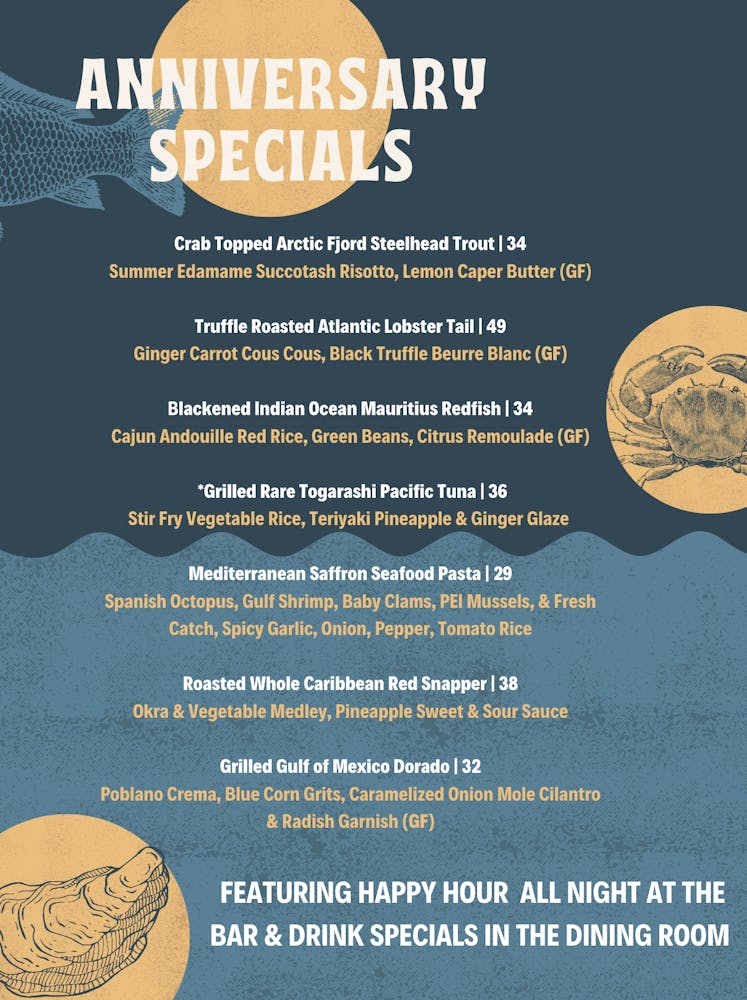 MAKE RESERVATIONS!