Main content starts here, tab to start navigating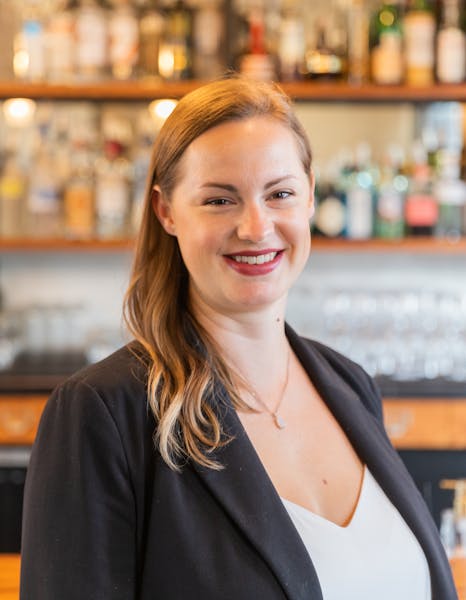 Heather Tuten
Front of House Manager
Michigan native and hospitality expert, Heather Tuten has been working in top Chef-driven restaurants for over 17 year and has been with The Depot since opening in 2015.
As our resident imbiber-in-chief and Wine Director, Heather is passionate about our curating unique cocktails and managing our ever-rotating award-winning wine list. Heather's wine lists have been featured both locally and nationally, most notably in Wine Spectator. Passionate for genuine hospitality and creating an environment of excellence, Heather is also responsible for our training programs and staff development.
By hand-selecting and recommending globally inspired wines for our guests, Heather fosters an educational awareness of our wine programs with both guests and staff alike. Her favorite wines are from France or Oregon including bold Burgundys and earthy biodynamic Pinots. For whites, she prefers Picpoul de Pinet (perfect for seafood and summers) or Winderlea Chardonnay (also from Oregon). Heather loves the art of discovery and providing exciting options while building authentic relationships with our guests. Heather is also responsible for our Wine Dinner event programming, curating a unique array of wine paired dinners with globally recognized wineries.
Next time you stop by and don't know what to drink, ask Heather and she'll happily steer you in the right direction. She looks forward to elevating your experience, one glass at a time.