Main content starts here, tab to start navigating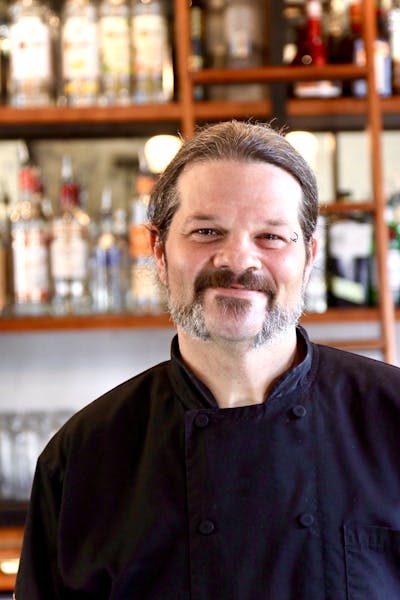 Rob Courtney
Sous Chef
Southern native and seafood lover, Rob Courtney has nearly thirty years of culinary experience at some of the South's best restaurants. Born and raised in the Alabama Gulf Coast, Rob Courtney's passion for Southern food started out at independent and family-owned restaurants. Learning what it means to be a part of a small community, Rob gained a deep love and respect for Southern traditions while working with local resources. Finding his passion on the line, he vowed to explore more of his Southern culinary roots and embarked on a journey to savor the South.
Honing his craft and spending time traveling and eating his way through the South, Rob Courtney found himself working in Jackson, Mississippi, Oklahoma City, Oklahoma, and New Orleans, Louisiana. His experience landed him a job at the prestigious and award-winning restaurant, Springhouse, allowing Rob to return to his sweet home of Alabama. While working under James Beard Best Chef South Finalist, Chef Rob McDaniel at Springhouse, Rob Courtney developed a deeper understanding of sustainability and the importance of respecting local and Alabama-made products.
Through his philosophy and awareness of these important culinary mindsets, Rob Courtney is now bringing his passion to the Depot, one inspiring plate at a time. Here at The Depot, Rob is responsible for focusing on a seasonal menu that is authentic to the region while utilizing pristine seafood from his hometown in the Gulf Coast.
When Rob is out of the kitchen, you can find him spending time with his family and enjoying good music and of course, eating great food!