Main content starts here, tab to start navigating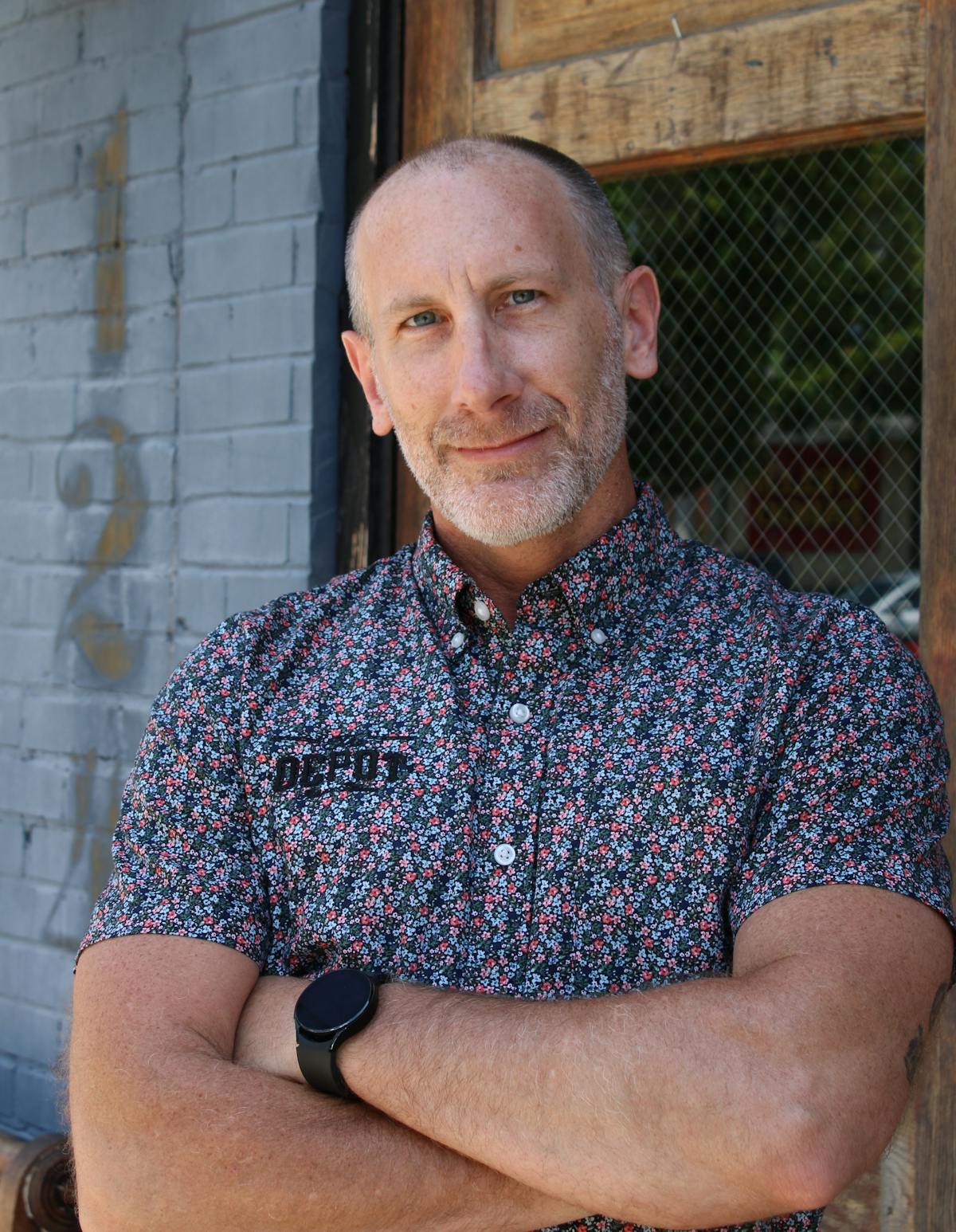 Troy Schmudlach
General Manager
Troy, an Auburn native, was introduced to the restaurant and bar industry through his father who ran two popular concepts, Waldo Pepper's and Harvey's. Troy, and his brother Ryan, both followed their father into the industry. Troy began his career in hospitality as a server at a Cracker Barrell in Opelika, AL and quickly fell in love with the industry, especially the front of the house side of things.
In 1999, Troy moved to Madison, WI where he began serving at a TGI Friday's, when "flare" was still a thing. Madison was also where he heard the term "a heart for service" and identified with the description. It is also where Troy learned what it was to be a dad. After a couple years braving the negative zero temperatures of Madison's winters, Troy decided to move back to the south with his infant son. This time it would be North Alabama where his father had moved, again he found his way into a server job working along side his brother, Ryan.
Troy and Ryan spent a lot of time listening to stories about their father's old en devours in the industry and plans began to take shape of the three of them opening a place of their own.
It was shortly after that Troy met the woman who he would eventually marry and be blessed with three more sons. When the idea of marriage and kids came into the picture, Troy and his soon to be wife decided that the hospitality industry would not provide the financial security they thought they needed to be happy and Troy earned a degree in Computer Science and Software Development and went to work in the world of Information Technology Consulting and Project Management. The work required a lot of travel and time away from his family and after ten years of missing the Hospitality industry and his family, he decided to return to hospitality.
He found a job serving tables again at a steakhouse back in the Auburn area and quickly moved up to bartending. Once he was "behind the stick" he knew he was home. He loved the increased time interacting with his guests, learning about cocktails and spirits, and then making some of his own. Eventually he found a job as bar manager in a German Biergarten (if you ask nicely he may share some pictures of him in his lederhosen), back in Florida where his exwife and three of his four sons lived. A new love for developing menus, finding new craft beers and spirits to offer guests, and developing new talent behind the bar was found.
Troy eventually made his way back to Auburn and found himself "behind the stick" at The Depot and immediately knew he was in the right place. He had found a restaurant where "the heart for service" and the commitment to quality from drinks to food to level the focal point. Shortly after joining the team, the beverage manager position opened up and he joined the leadership team.
After a few months, he was offered the position of FOH Manager, Bar and Cocktail Specialist. He jumped at the opportunity to further his career and become even more involved in the daily operations of The Depot. He has found his home here at The Depot and is excited to see where this adventure leads.